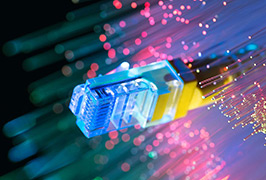 Fiber Cable Internet service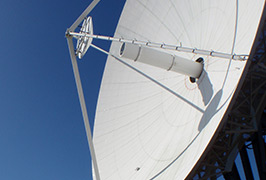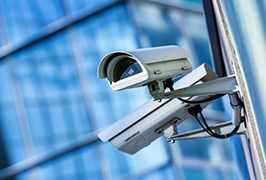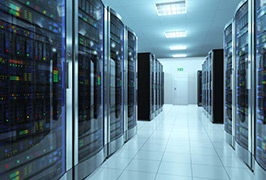 Fiber Cable Internet serviceAl-Hayat delivers fast, reliable and cost-effective internet through its fiber-optic cable service to households and businesses all across Iraq. By investing millions, we have managed to secure a hassle-free internet upstream carried through an extremely resilient access network, ultimately delivering high powered internet to our customers. These are categorized as:
Dedicated Internet Service: This includes a Public IP, a Private IP, a PRTG Monitoring Interface as well as Antivirus System.
Home Internet Service: For households across the country, we provide high speed broadband services, IPTV, a special Sharebox for high speed local sharing of a diverse range of files including movies, PC programs and applications as well as an online games server.
Intranet Services: For our business customers, we provide wireless, fiber and air-fiber distant sites for intranet connection in all regions across Iraq. Other services include network design and LAN/WAN solutions.
VPN MPLS: For our government clients, we offer L1 VPN over the Al-Hayat Metro Network, L2 secure MPLS VPN which connects the branches of a work place to its headquarters through a fast, secure and reliable connection and L3 IP-VPN.
VOIP service
Transit
FTTx
Hosting service
VSAT Internet Services:These include wholesale satellite internet services VAR, VNO and business customers. Some of the services provided in this category of service include:
Dedicated Internet Service: Public IP, Private IP and PRTG Monitoring Interface
Shared Internet Service: Public IP, Private IP and PRTG Monitoring Interface
VOIP Service
Hosting Services
In order to ensure the smooth running of the entire production process; from design consultation to the integration of the system and overall lifecycle support, we engage in very close interaction with our technology and integration partners to remain abreast of any updates or obstacles that may arise. It is for this reason that we enjoy a high level of popularity amongst our clientele which include some of Iraq's leading local businesses to government owned organizations.
Our primary focus consists of building long-term relationships based on trust and reliability. This is made possible through our drive to continuously exceed customer expectations through high quality before and after-sales services. Our team of technical experts possesses in-depth experience as well as a solid knowledge base in their respective fields. It is through their efforts that Al-Hayat attains triumph after triumph in the area of customer satisfaction.
Security Systems:Hayat provides specialized security systems that provide effective monitoring and assessment facilities all over the country. We also offer customized security and safety solutions that meet the specific requirements of our customers, however complex.
These include:
Access Control Systems: This includes Al-Hayat's special Tyco Control system and other similar control systems
CCTV systems: These feature our Bosch CCTV, Samsung CCTV and Axis Systems, etc.
Fire Alarm systems: These include our Bosch Fire Alarm system and Honeywell Fire Alarm system and other similar fire alarm systems
Public Address systems (PAGA): Here, we offer Bosch PAGA systems and Ziztil PAGA systems and other similar systems
Electronic Signatures Software
Vehicle Tracking Systems
Parking and Traffic Systems
Vehicle Screening Systems
IT Equipment:We are the leading distributors of high quality IT equipment and computer hardware in the country. We ensure premium level service to our customers throughout our interaction with them including purchase, installation, maintenance and after sales services.
We provide a multitude of computer hardware and software including:
Network Equipment: These include routers and switches, servers, fiber and LAN cables, wire and wireless devices, firewall devices, fiber splicing machines and OTDR test devices
Laptops and Desktops: Brands include Lenovo, HP, Dell, ASUS, etc.
Printers: These include brands of HP, Samsung, Dell and Epson, etc.
Educational Devices and Equipment: For teachers and educational institutions, we have smart boards, projectors, projector holders and document cameras
Communication Equipment: We even offer the latest and most technologically advanced smart-phones that cater to our customers' communication needs.
Our products belong to some of the most in vogue and popular tech brands of today. These include Dell, HP, Lenovo, Asus, Western Digital, Seagate, TP-Link, CISCO, Microtik, UBNT, Cable Free, Trango systems, ESET and AVG Antivirus, Bit-defender and many more.
FIBER CABLE INTERNET SERVICE
Dedicated Internet Service

Public IP

Private IP

PRTG Monitoring Interface

Antivirus

Home Internet Service

High speed Broadband internet services

IPTV

Sharebox for high speed localsharing variable kinds of files such as Movies, PC programs, and applications etc

Online Games server

Intranet Services

Wireless, Fiber and airfiberdistant sites intranetconnection in all thecovered regions in Iraq

Network Design

Lan / WAN solutions

VPN MPLS

L1 VPN over Al Hayat Metro network

L2 secure MPLS VPN connectsa branches of a work place to the HQ with fast, secure and reliable connection

L3 IP-VPN

VOIP Service

Transit

FTTx

Hosting Service
Dedicated Internet Service

Public IP

Private IP

PRTG Monitoring Interface

Shared Internet Service

Public IP

Private IP

PRTG Monitoring Interface

VOIP Service

Hosting Service
Access Control Systems

CCTV Systems

Bosch CCTV

Samsung CCTV

Axis

Fire Alarm Systems

Bosch Fire Alarm system

Honeywell Fire Alarm system

Public Address Systems (PAGA)

Bosch PAGA system

Ziztil PAGA system

Electronic Signature

VehicleTracking system

Parking an Traffic systems

VehicleScreening System
Network Equipment

Routers & Switches

Servers

Fiber & Lan Cables

Wire and Wireless Devices

Fiber splysing machines

OTDR Testing Devices

Laptop & Desktop

Printers

Equcational Devices & Equipment

Smart Boards

Projectors

Projector Holders

Document Camera

Communication Equipment